This site contains a number of scenarios and asks students to choose and justify an answer.
This website provides thought-provoking puzzles for math teachers and students alike. There are no answers provided as there are many different, correct ways of choosing which one doesn't belong. Enjoy!
Great examples whereby grade one students are asked to find ways math is being represented in various pictures.
Anthony Persico is a mathematics educator and the chief content creator and founder of MashUp Math. MashUp Math is a creative solution to reviving students' passion and interest for learning mathematics. This resource contains math videos, articles, blogs, inspirational quotes, teacher math worksheets, and math worksheets. Be sure to check out their challenge questions as well: http://mashupmath.com/weekly-math-challenges/
Each day of the school year Andrew Stadel presents his students with an estimation challenge and shares them on this site.
Challenging math problems worth solving.
Puzzles & Mental Activities that Enhance Critical and Creative Thinking Skills
NRICH contains problems, articles and games to inspire and engage learners of all ages and embed RICH tasks into everyday practice.
The site aims to cover the full Kindergarten to Year 12
A website dedicated to the puzzling world of mathematics.
A great set of maths puzzles for upper primary children. All answers are given. Many teachers use these as a weekly challenge.
An educational tool for teaching kids about machine learning, by letting them train a computer to recognise text, pictures or numbers, and make things with it in Scratch.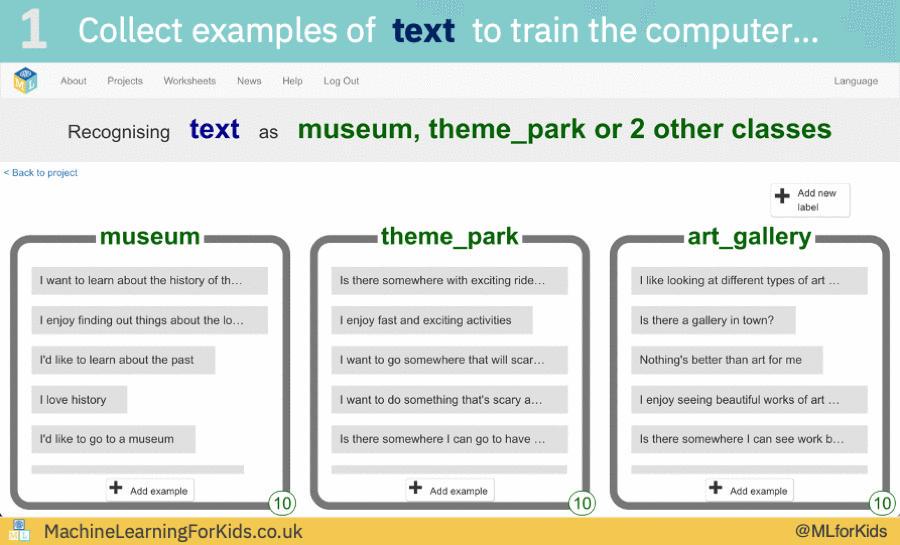 Ask your students to look and share what they see. Potential discussion topics: How many shapes? How many of each colour? What is the perimeter? What fractions can you see?